Today is Tuesday 6. June, 2023 10:23
Year 2012 according to the Chinese calendar is sign of Dragon and the element of Water.

Tarot card of the Day
The Sun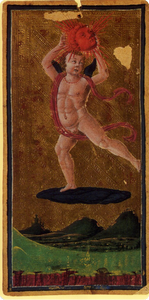 Success, fame, honor, happiness, health, entertainment, enjoying your life, a nice friendly meeting and being lucky in love. This card may represent summer or sunny places as well as children, maybe good news about birth or a pregnancy you've been praying for.